INFINITI of Memphis Backs Bartlett's Finest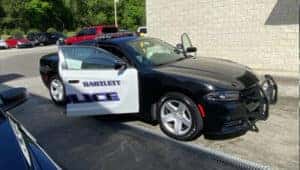 We've always supported law enforcement.
In that tradition, we are proud to serve as the Bartlett Police Department's vehicle washing and cleaning facility.
Bartlett PD officers take pride in their uniform and their appearance. It stands to reason that the very vehicles they spend their workday in should be "squared away" as well.
Keeping the Bartlett Blue's cruisers clean, inside and out…Another way we say, "Thank you for your service to, and the protection of our community."